Rukiyah T. Van Dross-Anderson, PhD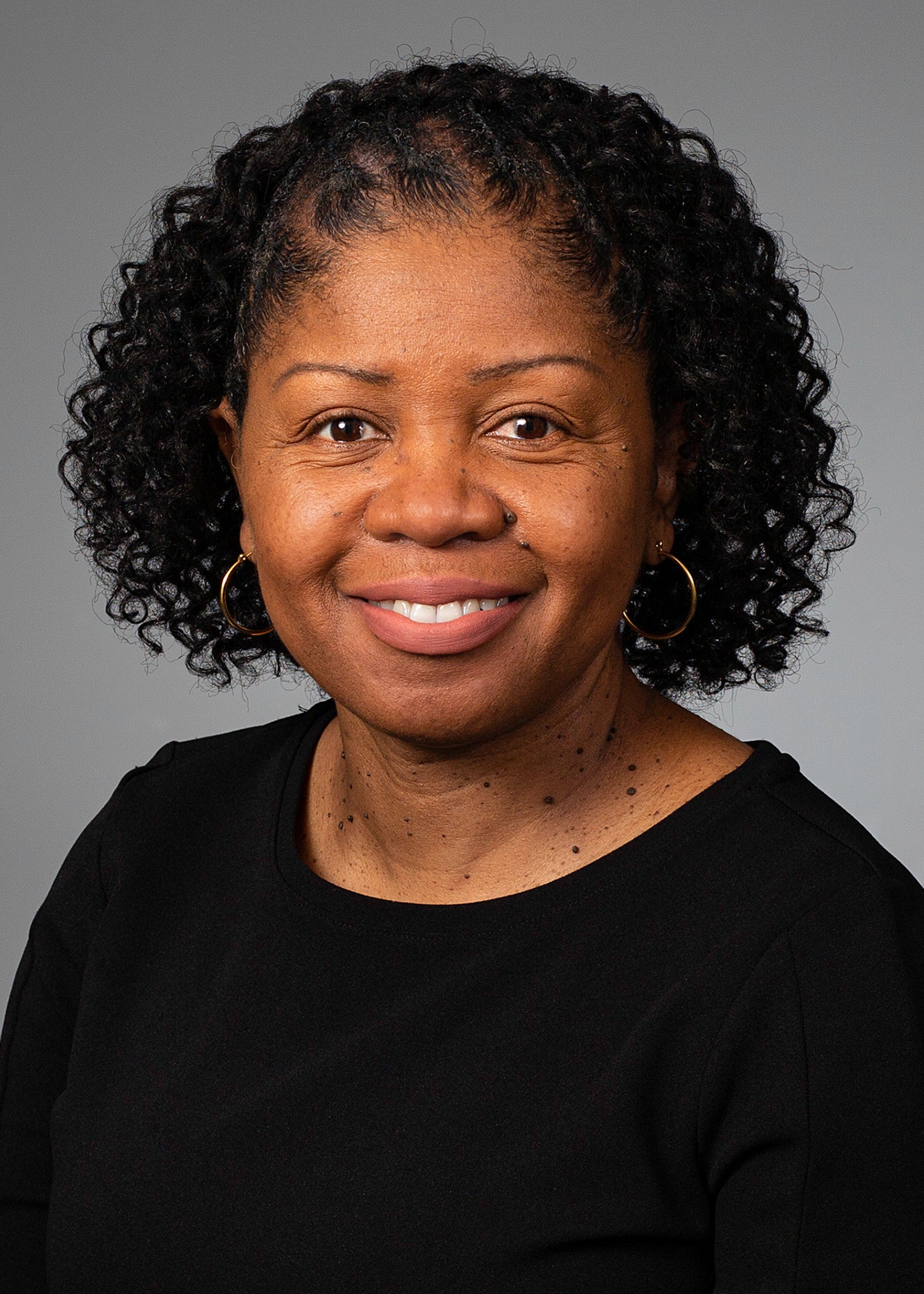 Associate Professor
Director of Graduate Programs, Pharmacology & Toxicology Concentration
Adjunct Professor of Chemistry
Advisor, Summer Biomedical Research Program (SBRP) for Undergraduates
Member, Center Health Disparties
Email: vandrossr@ecu.edu
Voice: 252-744-2744
Office: BSOM 6S-15
Education
B.S.: Chemistry, Alabama State University
Ph.D.: Molecular and Cellular Pharmacology, Rutgers University, UMDNJ-RWJMS
Post-doctoral Fellowship: Vanderbilt-Ingram Cancer Center
Post-doctoral Fellowship: University of Kansas Medical Center
---
Research Interests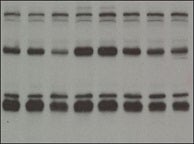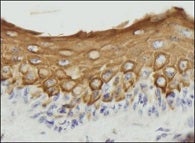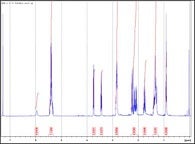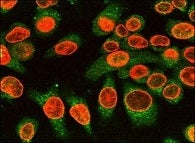 The primary objective of research in my laboratory is to determine the mechanism(s) of action and chemotherapeutic potential of novel agents. We are interested in molecules that belong to different agent classes including those derived from natural sources (plants, animals, and minerals). Current work is focused on examining the antineoplastic activity of cannabinoids and cannabinoid metabolites.
Cannabinoids are molecules that bind to and activate the prototypic cannabinoid receptors, CB1 and CB2.The cannabinoids are derived from plant material [phytocannabinoids, e.g., Δ9-tetrahydrocannabinol (Δ9THC)], animals [endocannabinoids, e.g., arachidonoyl ethanolamide (AEA)], or are synthesized (e.g., WIN55,212-2). Our specific goal is to investigate the chemotherapeutic activity of 15deoxy,Δ12,14PGJ2-EA (15dPMJ2).  15dPMJ2 induces apoptotic cell death selectively in tumorigenic compared to non-tumorigenic keratinocytes, colonocytes and melanocytes. In addition, the molecule elicits damage associated molecular patterns (DAMPs) exposure and inhibits tumor growth in vivo. To characterize the activity of 15dPMJ2, we employ  techniques in molecular biology, chemistry, pharmacology, immunology, and tumor biology using cultured cells and rodent tumor models.
Another objective of our research is to understand the role of COX-2 and its prostaglandin products in carcinogenesis and the response to therapy. COX-2 is an enzyme that promotes tumor growth and is overexpressed in malignancies including colon, prostate, breast, lung, and skin cancers. We are specifically interested in determining how prostaglandins modulate immunological responses in tumors and dictate tumor cell fate.
---
Selected Publications
Elhassanny, A., Escobedo, R., Ladin, D., Burns, C., and Van Dross, R. (2020). Damage-associated molecular pattern (DAMP) activation in melanoma; investigation of the immunogenic activity of 15-deoxy, Δ12,14 prostamide J2. Oncotarget 11(52):4788-4802.
Elhassanny, A.E.M., Soliman, E., Marie, M., McGuire, P., Gul, W., Elsohly M., and Van Dross, R. (2020). Heme-dependent ER Stress Apoptosis: A Mechanism for the Selective Toxicity of the Dihydroartemisinin, NSC735847, in Colorectal Cancer Cells. Frontiers in Oncology 10:965.
Soliman, E., Elhassanny, A.E.M, Malur, A., McPeek, M., Bell, A., Leffler, N., Van Dross, R., Jones, J.L., Malur, A.G., Thomassen, M.J. (2020). Impaired mitochondrial function of alveolar macrophages in carbon nanotube-induced chronic pulmonary granulomatous disease. Toxicology 445:152589. https://doi.org/10.1016/j.tox.2020.152598.
Elhassanny, A.E.M., Ladin, D.A., Soliman, E., Albassam, H., Morris, A., Kobert, R., Thayne, K., Burns, C., Danell, A. and Van Dross, R. (2019) Prostaglandin D2-ethanolamide induces skin cancer apoptosis by suppressing the acitivty of cellular antioxidants. Prostaglandins and Other Mediator. 142:9-23.
Ladin, DA., Soliman, E., Escobedo, R., Yang, L., Burns, C. and Van Dross, RT (2016). Synthesis and Evaluation of the Novel Prostamide, 15-deoxy, ∆12,14-prostamide J2, as a Selective Anti-tumor Therapeutic. Molecular Cancer Therapeutics 16(5):838-49.
Soderstrom, K., Soliman, E. and Van Dross, R (2017) Cannabinoids modulate neuronal activity and cancer by CB1 and CB2 receptor-independent mechanisms. Fron. Pharmacol. 10:720.
Ladin, DA, Soliman, E, Griffin, L and Van Dross, R (2016) Preclinical and clinical assessment of cannabinoids and anti-cancer agents. Fron. Pharmacol. 7:361.
Soliman, E., Ladin, DA and Van Dross, R (2016). Cannabinoids as therapeutics for non-melanoma skin cancer. Journal of Dermatology and Clinical Research 4(2): 1069.
Kiraly, AJ, Soliman, E, Jenkins, A and Van Dross, R (2016) Apigenin inhibits COX-2, PGE2, and EP1 and also initiates terminal differentiation in the epidermis of tumor bearing mice. Prostaglandins Leukot. Essent. Fatty Acids. 104:44-53.
Soliman, E. and Van Dross, R. (2016) Anandamide-Induced Endoplasmic Reticulum Stress and Apoptosis are Mediated by Oxidative Stress in non-Melanoma Skin Cancer: Receptor-Independent Endocannabinoid Signaling. Mol. Carcinog. 55(11):1807-1821.
Soliman, E., Henderson, K.L., Danell, A.S., and Van Dross, R. (2016) Arachidonoyl-ethanolamide Activates Endoplasmic Reticulum
Stress-Apoptosis in Tumorigenic Keratinocytes: Role of Cyclooxygenase-2 and Novel J-series Prostamides. Molecular Carcinogenesis. Molecular Carcinogenesis 55(2):117-130.
Van Dross, R., Soliman, E., Jha, S., Johnson, T., and Mukhopadhyay, S. (2013). Receptor-dependent and receptor-independent endocannabinoid signaling: A therapeutic target for regulation of cancer growth. Life Sciences 92(8-9):463-6.
Kuc, C., Jenkins, A., and Van Dross, R.T. (2011).Arachidonoyl ethanolamide (AEA)- induced Apoptosis is Mediated by J-series Prostaglandins and is Enhanced by Fatty Acid Amide Hydrolase (FAAH) Blockade. Molecular Carcinogenesis 51(2):139-49.
Van Dross, RT (2009). Metabolism of Anandamide by COX-2 is Necessary for Endocannabinoid-induced Cell Death in Tumorigenic Keratinocytes. Molecular Carcinogenesis 48(8):724-32.
Abu-Yousif, A.O., Smith, K.A., Getsios, S., Green, K.J., Van Dross, R.T. and J.C. Pelling (2008). Enhancement of UVB-Induced Apoptosis by Apigenin in Human Keratinocytes and Organotypic Keratinocyte Cultures. Cancer Research 68(8):3057-65.
Tong, X., Van Dross, R.T., Abu-Yousif, A., Morrison, A.R. and J.C. Pelling (2007). Apigenin Prevents UVB-Induced Cyclooxygenase-2 Expression: Coupled mRNA Stabilization and Translational Inhibition. Molecular and Cellular Biology 27(1):283-96.
Van Dross, R.T., Hong, X., Essengue, S., Fischer, S.M. and Jill C. Pelling (2006). Modulation of UVB-induced and basal cyclooxygenase-2 (COX-2) expression by apigenin in mouse keratinocytes: Role of USF transcription factors. Molecular Carcinogenesis 46(4):303-14.
Van Dross, R., Browning, P.J. and J.C. Pelling (2006). Do Truncated Cyclins Contribute to Aberrant Cyclin Expression in Cancer? Cell Cycle 5(5):472-477.
Van Dross, R.T., Hong, X. and Jill C. Pelling (2005). Inhibition of TPA- Induced Cyclooxygenase-2 (COX-2) Expression by Apigenin through Down- Regulation of Akt Signal Transduction in Human Keratinocytes. Molecular Carcinogenesis 44(2): 83-91.
Van Dross, R.T., Yao , S. Asad, S., Westlake , G., Mays, D.J., Barquero, L., Duell, S., Pietenpol, J.A. and P.J. Browning (2005). Constitutively Active K-cyclin/cdk6 Kinase in Kaposi's Sarcoma-Associated Herpesvirus-Infected Cells. Journal of the National Cancer Institute 97(9): 656-66.
Van Dross, R., Xue, Y., Knudson, A. and Jill C. Pelling (2003). The Chemopreventive Bioflavonoid Apigenin Modulates Signal Transduction Pathways in Keratinocyte and Colon carcinoma Cell Lines. The Journal of Nutrition 133: 3800S-3804S.
Van Dross, R.T. and M. Sanders (2002). Molecular Characterization of Recombinant Pneumocystis carinii DNA Topoisomerase I: Differential Interactions with Human Topo I Poisons and Pentamidine. Antimicrobial Agents and Chemotherapy 46(7): 2145-2154.
Van Dross, R.T., Rao K., Eisenberg, E. and Sanders, M. (1997). Cloning and Characterization of the Aspergillus nidulans DNA Topoisomerase I gene. Gene 203: 169-174.
---
Laboratory Members
Kathleen A. Thayne, M.S., Research Specialist
Daniel Ladin, Ph.D., Medical Student
Ariel Myers, Ph.D. Candidate
Maddi Craney, Ph.D. Graduate Student
Lindsey Suttle, Medical Student
Morgan Estes, Honors College Undergraduate Student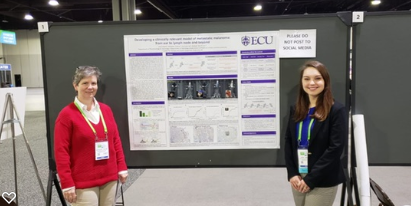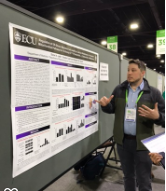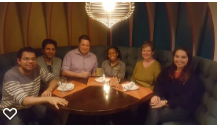 2019 AACR Meeting, Atlanta


Ariel Myers and Ahmed Elhassanny presented posters at the 2019 Carolina Cannabinoid Collaborative (CCC) conference.
---
Collaborators